January 22, 2016
Winter season
I really haven't decided on any shows to watch this season, so I'm open to suggestion.
OTOH, there really seems to have been an explosion of Marvel and DC superhero programs lately that I've mostly enjoyed watching.
Although I'd really like to see Hayley Atwell in a brass bikini doing "Agent Carter of Mars"....
(Nobody seemed to express an interest in my proposed retrospective of Yamato's abuse of the Perineum cam, so that's on hold unless the public demands it.)
Posted by: Mauser at 06:02 PM | Comments (1) | Add Comment
Post contains 82 words, total size 1 kb.
December 25, 2015
Arpeggio of Blue Steel
I haven't actually watched this, but I do play World of Warships, and it turns out they're doing a little crossover thing, aside from a few ships, you can also change your home port backdrop to the Yokosuka port.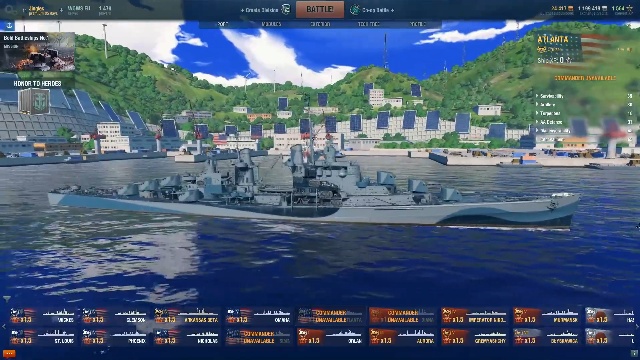 Much prettier in full HD


Updated to add: Actually, it's a full AoBS theme, including crew characters from the show, proper camo, and character voiceovers, plus special missions. But it won't detract from the game for other players.

Posted by: Mauser at 03:41 PM | No Comments | Add Comment
Post contains 81 words, total size 1 kb.
December 21, 2015
Congratulations SpaceX!
Rockets landing on their tails! Just as God and Robert Heinlein intended!
Posted by: Mauser at 08:02 PM | No Comments | Add Comment
Post contains 14 words, total size 1 kb.
December 11, 2015
Bridgebunnies went down this week
And I'm surprised nobody else has commented. Anyone know what happened?
Posted by: Mauser at 06:22 PM | Comments (3) | Add Comment
Post contains 16 words, total size 1 kb.
November 17, 2015
Space Battleship Yamato 2199
So I just powered through the 26 episodes that I downloaded in 2012.... There's a lot like that on the drive.
There's a lot more character and refinement then in the "Star Blazers" of my youth, and a lot more fan service. And for the purposes of this, they expanded the distaff portion of the crew so as to improve on the Smurf Village demographics the old series had.
But when I talk about fan service... Christ, I've joked about "Perineum-Cam", and "vacuum-sealed for freshness" flight suits, but the combination.... added to the artistically included seams and zippers in said
cat
flightsuits, only the coloration avoids looking like something much less seemly.
In fact, it seems to be a trend in mecha and space shows to design women's uniforms and spacesuits with suggestive outlines. Even the innocent Moretsu Space Pirates featured space suits with an outline emphasizing a certain area. and the men's suits did not feature similar "relief ports."
Watch this space, I'm gonna collect some screencaps. Purely for research purposes, I promise.
Posted by: Mauser at 05:42 AM | Comments (2) | Add Comment
Post contains 177 words, total size 1 kb.
November 14, 2015
The Eagles of Death Metal
These are the guys who were in the theater in France that got attacked.
The name is ironic, the story I heard was that one of the guys was criticizing some bad, weak Death Metal, and described them as "The "Eagles" of Death Metal", and thought it would be a great band name.
And this stuff twigs the same neuron in my brain that says "Devo is cool".
And the video totally takes the piss on over-stylized artsy crap.
Posted by: Mauser at 06:47 PM | No Comments | Add Comment
Post contains 84 words, total size 1 kb.
October 21, 2015
Kill la Kill Cosplay
Professional Russian cosplayers are some of the best I've seen.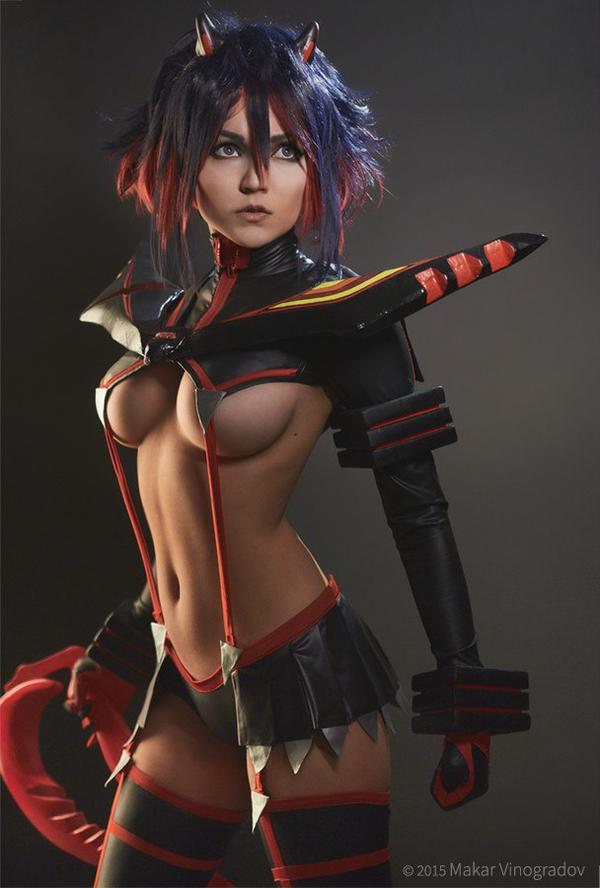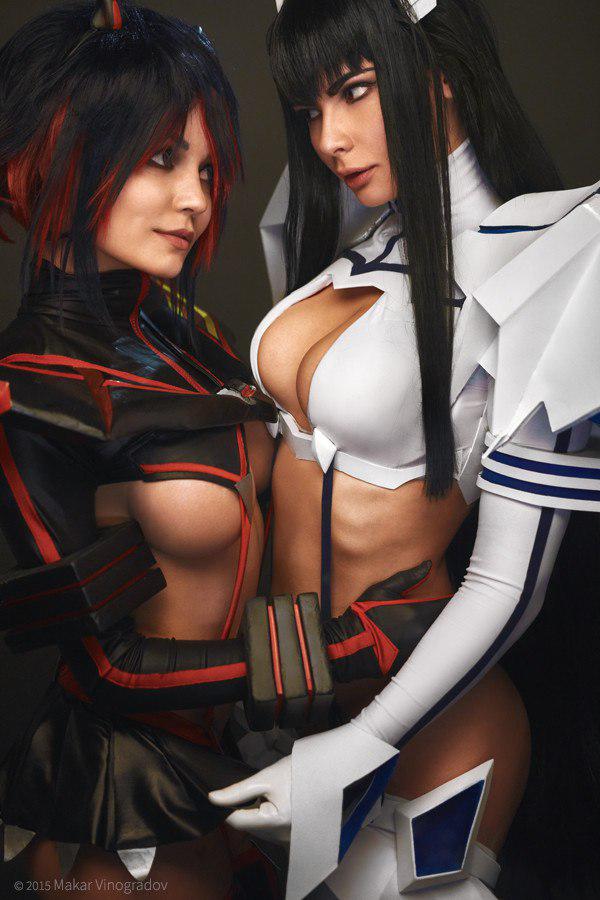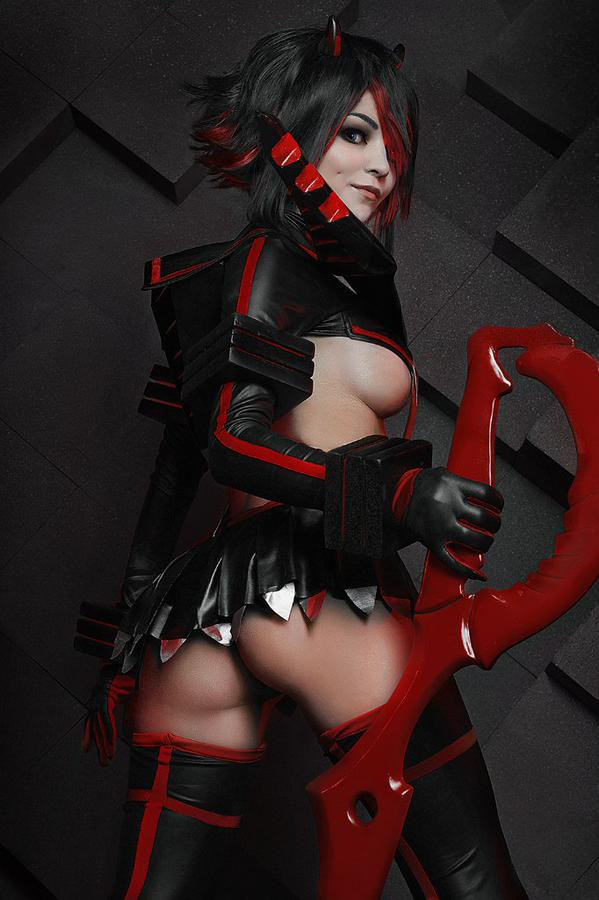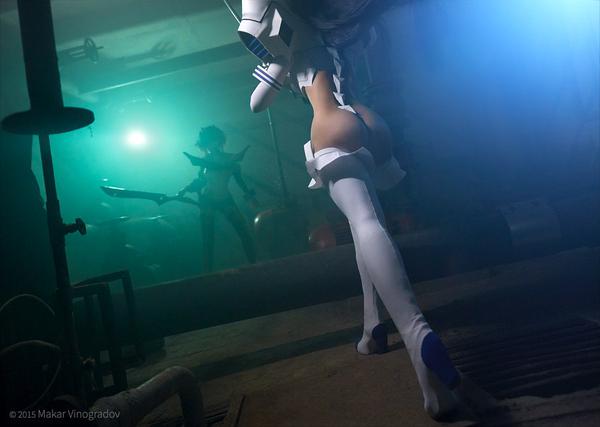 Sorry, no smart ass comments, I'm still in awe.

Posted by: Mauser at 02:37 AM | Comments (6) | Add Comment
Post contains 23 words, total size 1 kb.
October 08, 2015
SpeedGirls
So this year at the Reno Air Races I discovered that the anime-styled banners for several of the airplanes were not created by the teams, but were gifts from an artistically talented Japanese fan.
To recap, here are the ones from last September's post.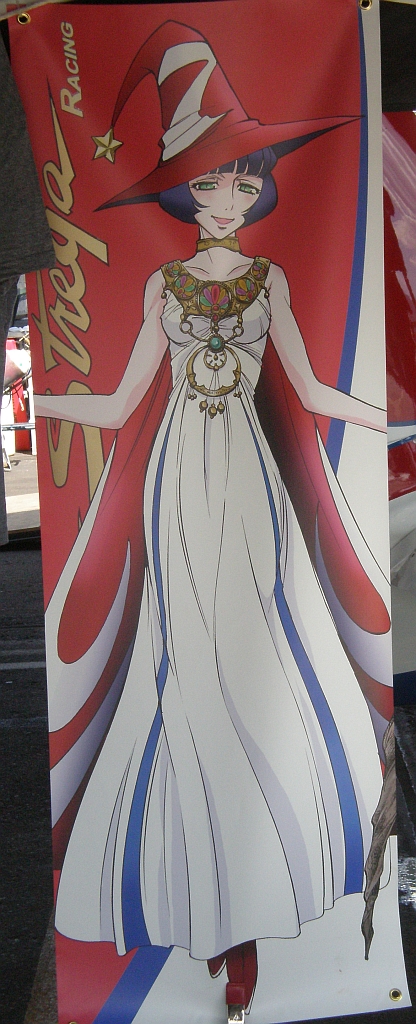 Click to Embiggen
Strega
It makes a little more sense when you know that Strega is Italian for Witch.

Click to Embiggen
Precious Metal
(Who unfortunately was not there this year after a devastating engine fire.)
This year, there were some additions to the collection: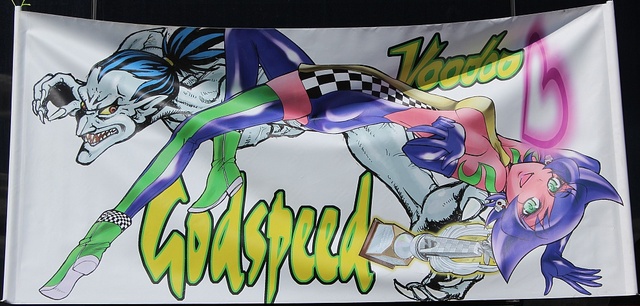 Click to Embiggen
Voodoo

La Patrona

Rare Bear
I also bought the author's comic and a sticker at one of the booths. One of the sellers offered to handle these things for him without taking a cut just to support him, so I didn't meet the artist.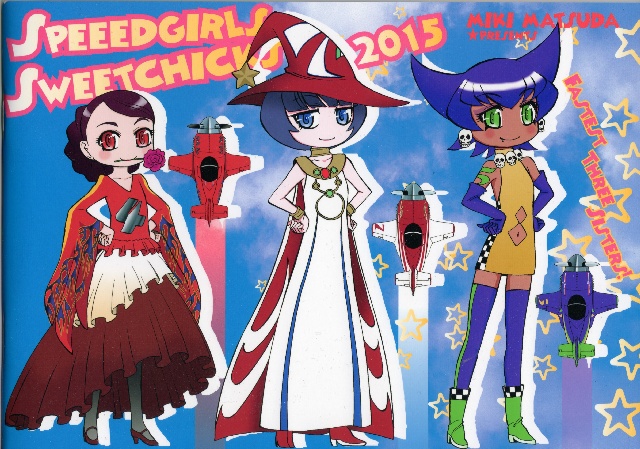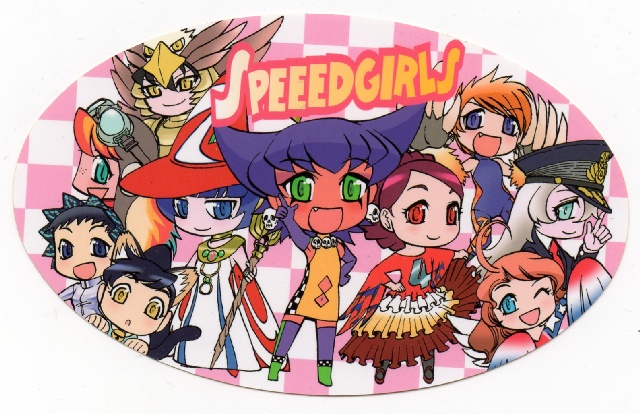 The original post is
here
, and I posted a few photos I took over on my DeviantArt page, including some nice shots of an F-16, B-25 Mitchell, P-51 Mustang, and a formation of L-39 Albatros jets flown by the Breitling Jet Team.
Posted by: Mauser at 02:13 AM | No Comments | Add Comment
Post contains 179 words, total size 2 kb.
October 04, 2015
Fall season
So, browsing through the Neregate chart, I'm not seeing a lot to pique my interest. There's the new Lupin series, a continuation of Testament (which I never finished) the final Monogatari series (Still working on the first one, but wishing I could have seen the movie first).
Worst of all, not a single catgirl in sight.
Anyone interested in my pictures from the Reno Air Races?
Actually, there's a funny story related to that. If you recall my pics from last year about the Anime-styled banners for some of the planes, this year there were more. But the thing is, the race teams didn't do them - apparently a race fan from Japan has been doing the banners on his own and giving them to the teams. Not only that, but this year he had a storybook (and a sticker) about the planes as mecha musume, going to a "School in the middle of the desert" that looks exactly like the home pylon at the races. It was cute.
Posted by: Mauser at 07:23 PM | Comments (2) | Add Comment
Post contains 171 words, total size 1 kb.
September 12, 2015
Monster Girls Episode 9
I had to force myself to get through this over the course of the week. It was just... bad. Contrived, Stupid, Dull, those are all good words. One of the worst plots in Harem Anime is Team Jealousy. Where the Hero meets some other woman (in this case Agent Smith, whom the girls KNOW he's not interested in) and they gang up to spy on him, and hilarity ensues.
Only it didn't. Somewhere the writer got the idea that Suu, being a goo girl who can poorly imitate anything, can become clothes/disguises for the purpose of the plot, and of course fail at an inconvenient moment. The single worst example of this is where she becomes boobs and arms for Papi (The harpy), and she drops the phone, which sinks into her cleavage, literally, and Papi ends up wrestling with her "boobs" in an attempt to get the phone to come out, in the middle of an arcade, with dozens of nosebleeding guys watching and snapping pictures, unconscious of what she's doing.
Dumb. Seriously. I know she's supposed to be bird-brained, but I couldn't watch that.
I won't go into the details of the plot, such as it was. If the episode was saved by anything, it was this one shot: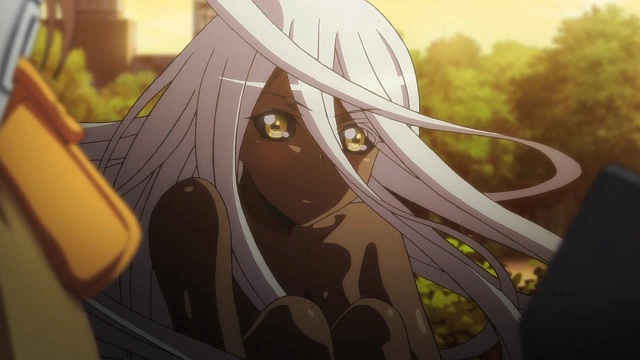 "Tell me more about my eyes...."
Posted by: Mauser at 01:12 AM | No Comments | Add Comment
Post contains 221 words, total size 1 kb.
34kb generated in CPU 0.03, elapsed 0.0616 seconds.
34 queries taking 0.0438 seconds, 133 records returned.
Powered by Minx 1.1.6c-pink.