October 21, 2015
Kill la Kill Cosplay
Professional Russian cosplayers are some of the best I've seen.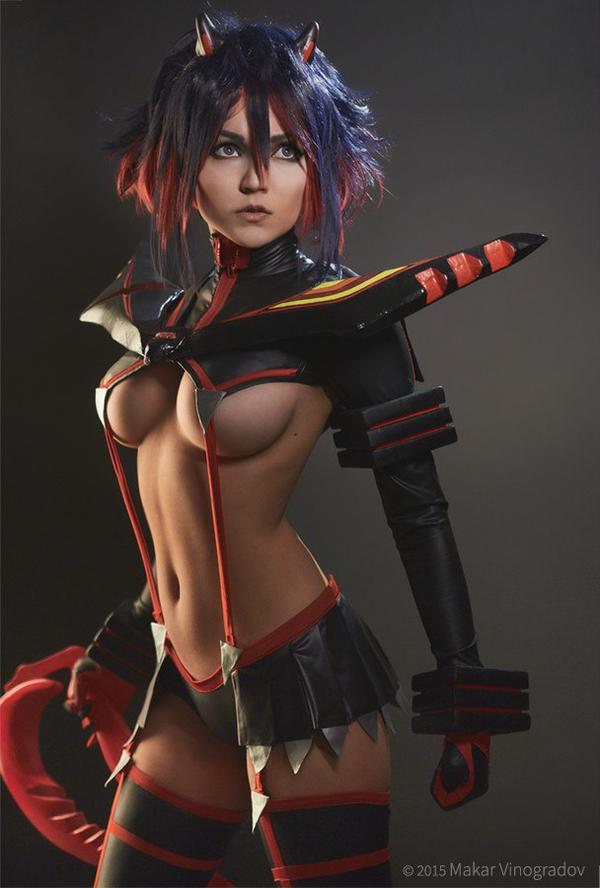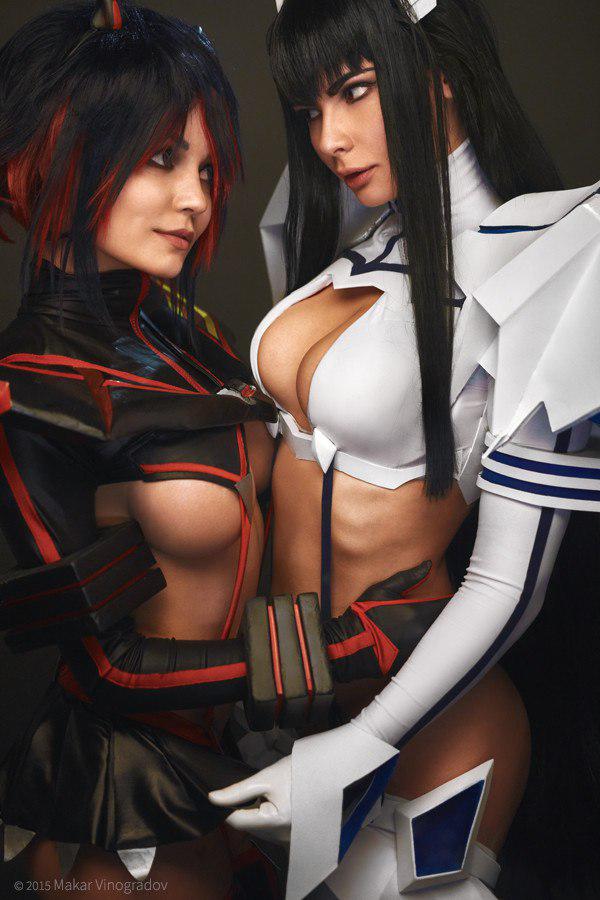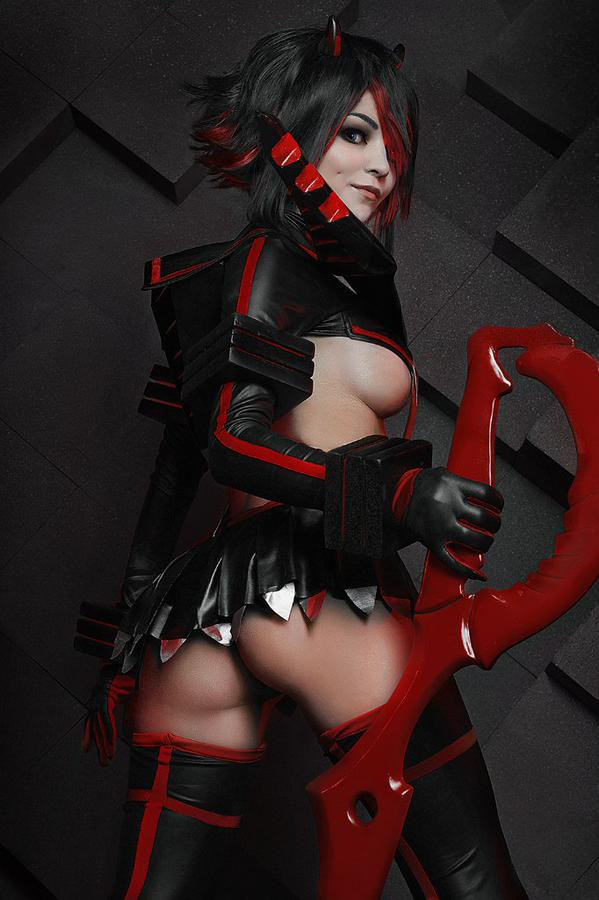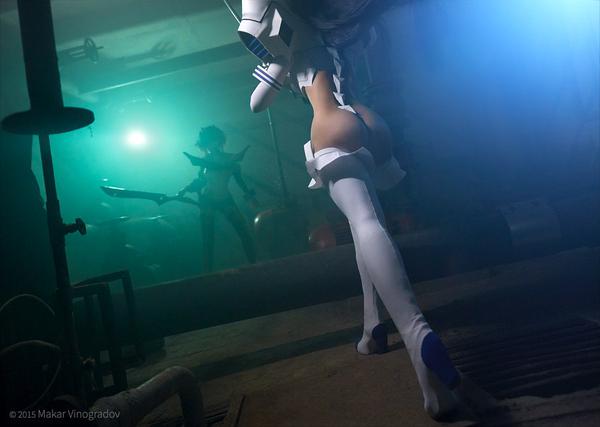 Sorry, no smart ass comments, I'm still in awe.

Posted by: Mauser at 02:37 AM | Comments (6) | Add Comment
Post contains 23 words, total size 1 kb.
October 08, 2015
SpeedGirls
So this year at the Reno Air Races I discovered that the anime-styled banners for several of the airplanes were not created by the teams, but were gifts from an artistically talented Japanese fan.
To recap, here are the ones from last September's post.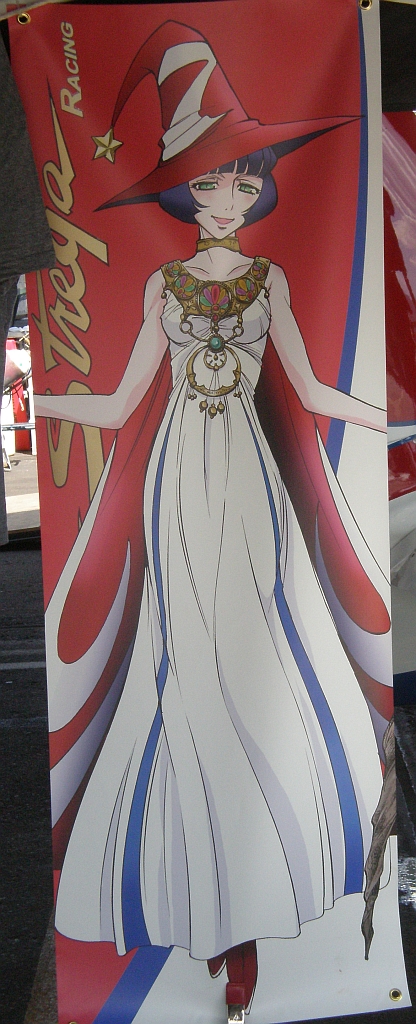 Click to Embiggen
Strega
It makes a little more sense when you know that Strega is Italian for Witch.

Click to Embiggen
Precious Metal
(Who unfortunately was not there this year after a devastating engine fire.)
This year, there were some additions to the collection: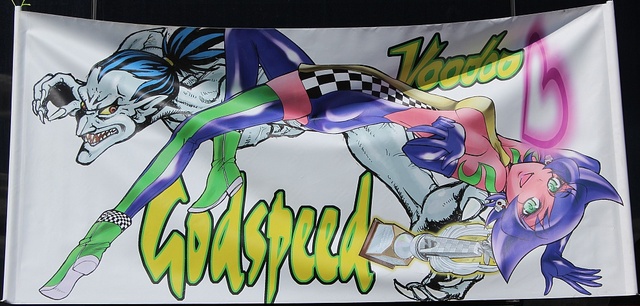 Click to Embiggen
Voodoo

La Patrona

Rare Bear
I also bought the author's comic and a sticker at one of the booths. One of the sellers offered to handle these things for him without taking a cut just to support him, so I didn't meet the artist.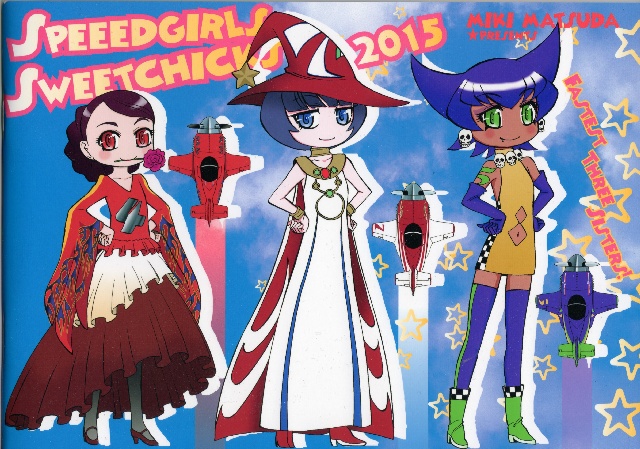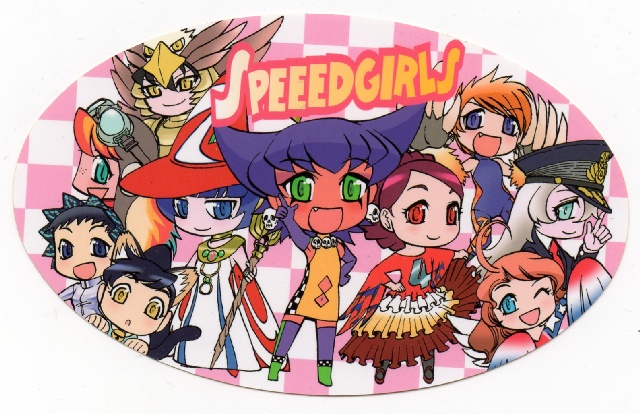 The original post is
here
, and I posted a few photos I took over on my DeviantArt page, including some nice shots of an F-16, B-25 Mitchell, P-51 Mustang, and a formation of L-39 Albatros jets flown by the Breitling Jet Team.
Posted by: Mauser at 02:13 AM | No Comments | Add Comment
Post contains 179 words, total size 2 kb.
October 04, 2015
Fall season
So, browsing through the Neregate chart, I'm not seeing a lot to pique my interest. There's the new Lupin series, a continuation of Testament (which I never finished) the final Monogatari series (Still working on the first one, but wishing I could have seen the movie first).
Worst of all, not a single catgirl in sight.
Anyone interested in my pictures from the Reno Air Races?
Actually, there's a funny story related to that. If you recall my pics from last year about the Anime-styled banners for some of the planes, this year there were more. But the thing is, the race teams didn't do them - apparently a race fan from Japan has been doing the banners on his own and giving them to the teams. Not only that, but this year he had a storybook (and a sticker) about the planes as mecha musume, going to a "School in the middle of the desert" that looks exactly like the home pylon at the races. It was cute.
Posted by: Mauser at 07:23 PM | Comments (2) | Add Comment
Post contains 171 words, total size 1 kb.
24kb generated in CPU 0.02, elapsed 0.0542 seconds.
33 queries taking 0.0359 seconds, 162 records returned.
Powered by Minx 1.1.6c-pink.