June 23, 2019
June 13, 2019
Because I love you guys, even if you don't comment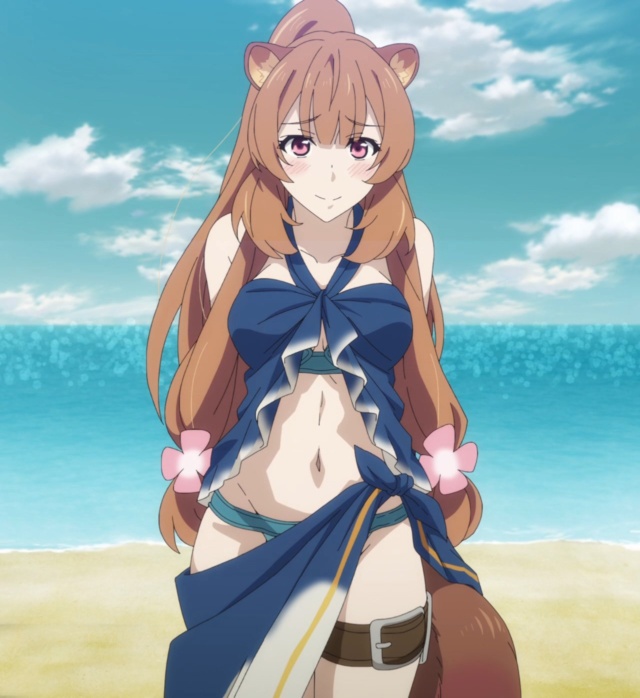 Posted by: Mauser at 06:19 PM | Comments (1) | Add Comment
Post contains 13 words, total size 1 kb.
June 09, 2019
Sewayaki Kitsune no Senko-san
Or
The Helpful Fox Senko-san
.
Is this a healing anime? Kuroto Nakano is a severely overworked Salaryman. No wife, no kids, just the minimal apartment that he barely even gets to sleep in. This has understandably worn him out, and a cloud of gloom is hovering over him. The fox goddess sees this (Apparently there's an ancient connection between his family and the Kitsunes), and Senko volunteers for the duty to help him make his life better and more relaxed, because that gloom isactually a kind of threat.
Now Senko is an adorable little 800-year-old fox spirit, and she's dressed very traditionally in a Kimono and Geta, and her experience with the modern world is minimal. So it takes a little while for her to settle in to things (She cooks for him using her foxfire because she didn't know how to work the gas.) Her battles with the household machinery also attract the attention of the female Mangaka next door, who was used to the silence coming from Nakano's usually empty apartment. But after Senko whips up a meal for her, any thoughts of going to the police evaporate.
Despite all her best efforts, Nakano is still beaten down. But a bit better. He really does enjoy fluffing Senko's tail, and she puts up with that indignity because it does, after all, make him happy.
Senko does, however, have a rival up in heaven. Shiro is a much more modern Kitsune, who wears a high-slit dress, long gloves and thigh highs, and she thinks Senko is not doing nearly enough to reduce Nakano's stress, so she decides to join the party. She is naturally Senko's opposite, where Senko is humble, Shiro is egotistical. Where Senko wants to serve Nakano, Shiro wants him to serve her (All of those who serve her look happy, she explains).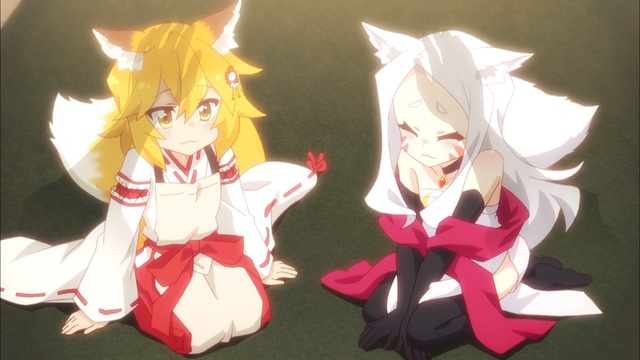 I've only gotten to episode 5 of the 9 out so far from Erai-raws (Wish they'd translate the songs). But it's a cute little inoffensive show. Nobody's going to rage over it like
The Rising of the Shield Hero
.
Posted by: Mauser at 08:32 AM | Comments (2) | Add Comment
Post contains 355 words, total size 3 kb.
20kb generated in CPU 0.03, elapsed 0.0578 seconds.
39 queries taking 0.0363 seconds, 126 records returned.
Powered by Minx 1.1.6c-pink.