Blogroll
My DeviantArt site
Photography and short fiction.
My Wordpress Writing blog
With a lot of snark at the state of SJW-infested SF/F and the Hugo controversy. Often featured on Instapundit
My book(s) on Amazon
My LJ site
Most personal entries are friends-locked, but public entries about cooking and politics. Not frequently updated.
Anime blogs I read regularly:
Wonderduck's Pond
Brickmuppet's Blog 2.0
dotclue
Mahou Meido Meganekko
Sanity Check
Not Quite There
Pete Zaitcev
Ani-Nouto
Anime References:
LiveChart Anime charts
Amazon Links:
As an Amazon associate, even if you don't buy anything from me, if you click on one of my links before you go to buy something completely different on Amazon, I get a tiny referral fee.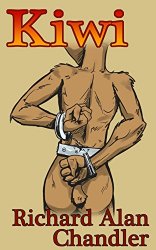 Also, you do not need a Kindle to read Kindle books. There's a free App for just about every platform, plus, there are plenty of cheap and free books.
Monthly Traffic
Pages: 811
Files: 757
Bytes: 280.2M
CPU Time: 2:44
Queries: 31520
Content